Chocolate Guinness Muffins
by
The Batch Lady
- https://thebatchlady.com/r/5045/
These are the BEST muffins ever, who could resist these!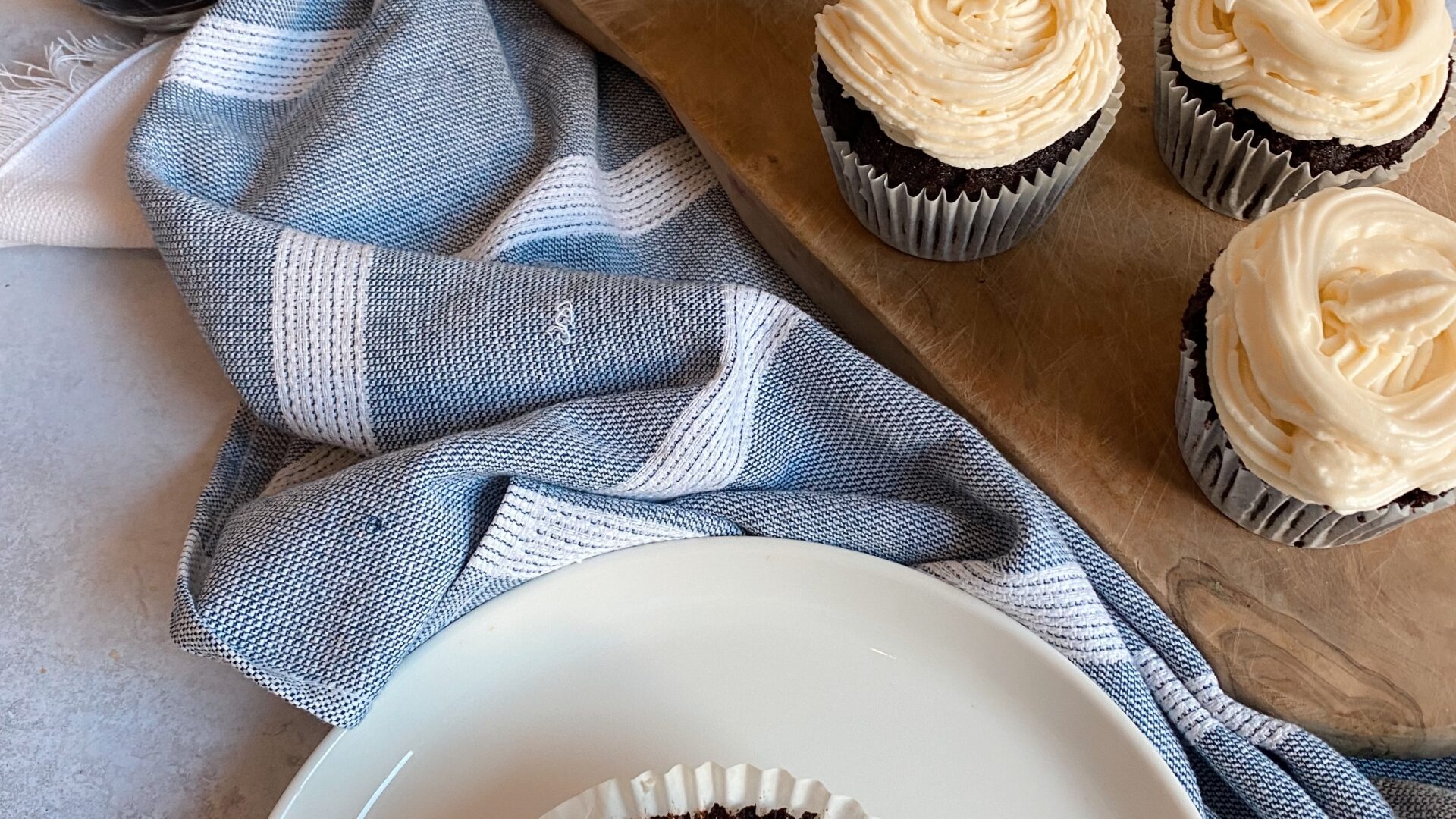 Ingredients
Guinness or Stout

0.5

cups

(

120

ml

)
Method
Preheat the oven to 180oc and line a 12 hole muffin tin with liners.

In a saucepan melt the butter and stout together, once melted take off the heat and stir through the cocoa powder and sugar and whisk well.

In a mixing bowl mix  together the eggs, sour cream and vanilla. Add in the flour and bicarb and then finally, pour in the chocolate guinness mixture. Mix the batter really well and then pour evenly between the 12 muffin cases.

Place in the oven and cook for 25 minutes. 

Once the muffins are cooked, leave them to cool. You will make the icing when you are ready to eat them. 
Ready to freeze
Once the muffins are cooled, add to a large freezer bag and freeze.
Ready to eat
Remove the muffins from the freezer and leave to defrost.

To make up the icing-

add your softened butter to a mixing bowl and whisk well for 2 minutes before sifting in your icing sugar.

Add in the vanilla essence and the cream cheese and mix until you have a lovely smooth icing. 

Ice onto the muffins and enjoy!