Chicken pie
by
The Batch Lady
- https://thebatchlady.com/r/3158/
This is a staple in my house, it is the perfect comfort food!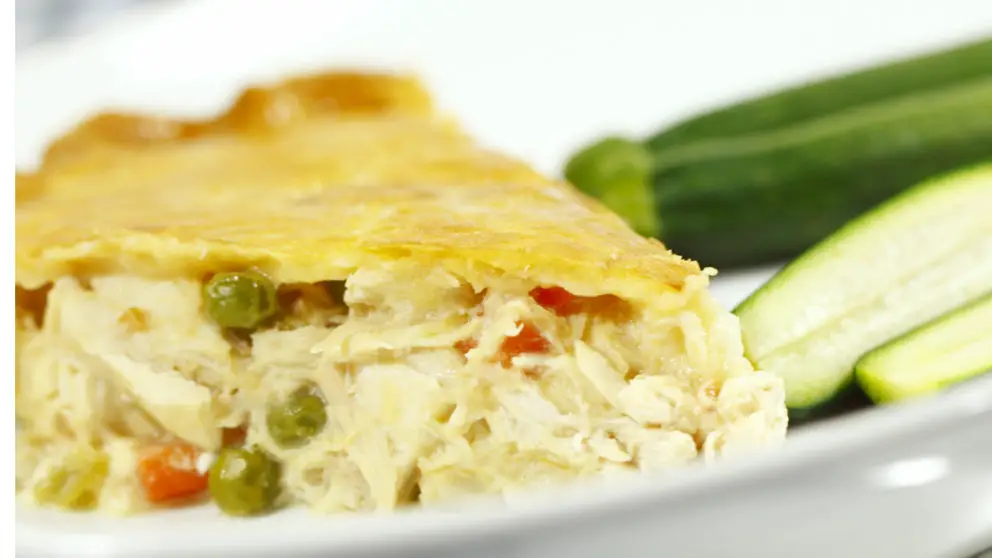 Ingredients
Frozen Chopped Onions

0.5

cups

(

58

g

)

Sliced frozen carrots

0.5

cups

(

35

g

)

Chicken stock

0.75

cups

(

200

ml

)

Double cream

0.5

cups

(

120

ml

)
Method
Chop up your 4 chicken breasts, add them to a pan over a medium heat with a small amount of olive oil and your frozen onions and cook through.

While the chicken is cooking, take the frozen carrots and leeks and defrost in microwave.

Once the leeks and carrots are just soft, add them to the pot with the chicken.

Next add the chicken stock, double cream, dried tarragon, butter and flour and stir on hob until everything is combined and sauce has begun to thicken.

Ready for the Freezer

Put the cooled mixture in a large labelled freezer bag, flatten and seal so that it is airtight.

Freeze your filo pastry beside the bag so you are ready to grab both when needed. (I buy already frozen pastry so it is always in the freezer, ready for a pie top to be created).

Ready to Eat

Defrost pie filling and pastry. Add pie filling to a dish or a pot and heat for about 10 mins until piping hot.

Next brush filo pastry sheets with warm butter or milk then crumple filo pastry on the top of the pie as if it was crumpled balls of paper. Bake at 180ºC for around 25 minutes, checking that the top does not burn.

Batching

I always make two of these at a time, simply double all the ingredients.