Chicken noodle soup
by
The Batch Lady
- https://thebatchlady.com/r/3511/
Use your homemade chicken stock for this 'meal-in-one' soup. (Watch my 'chicken stock' video on how to make your own stock.)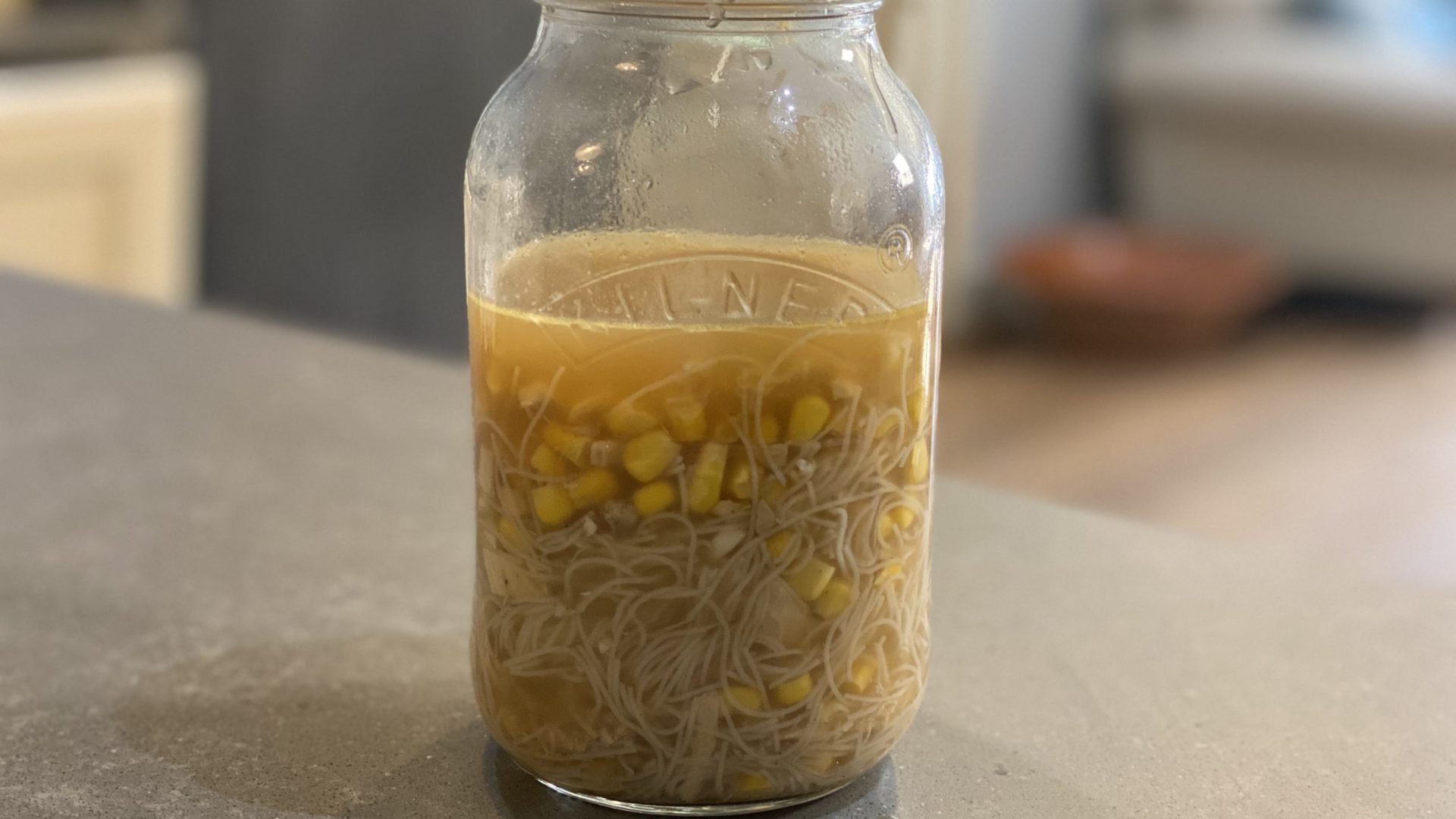 Ingredients
Chicken stock (see chicken stock video)

Frozen sweetcorn

1

cup

(

140

g

)

Chopped mushrooms (optional)

0.5

cups

(

35

g

)

Soy sauce (plus extra for serving)

Shredded cooked chicken breast
Method
Heat the stock and add the garlic and ginger
Bring to boil then simmer
Add in any cooked shredded chicken, and the sweetcorn, the mushrooms, the sliced spring onion and the soy sauce and cook for 10-15 minutes.

Use instant vermicelli noodles, add in 3 minutes before serving and stir.

If Freezing this soup- remember if your chicken has already been cooked then cooled you can only heat it up once. Therefore if you want to make this just for the freezer allow the soup to go cold then add in the cold shredded chicken breast and freeze. That way the chicken has still only been cooked once and can be reheated once defrosted

Do not add the noodles if you plan to freeze this soup, instead once defrosted add in noodles then reheat.

To reheat- defrost and reheat until piping hot.