Chicken Katsu Salad
by
The Batch Lady
- https://thebatchlady.com/r/4485/
This delicious Japanese dish usually served with rice also works really well as a salad. In partnership with Sainsbury's Price Lock campaign.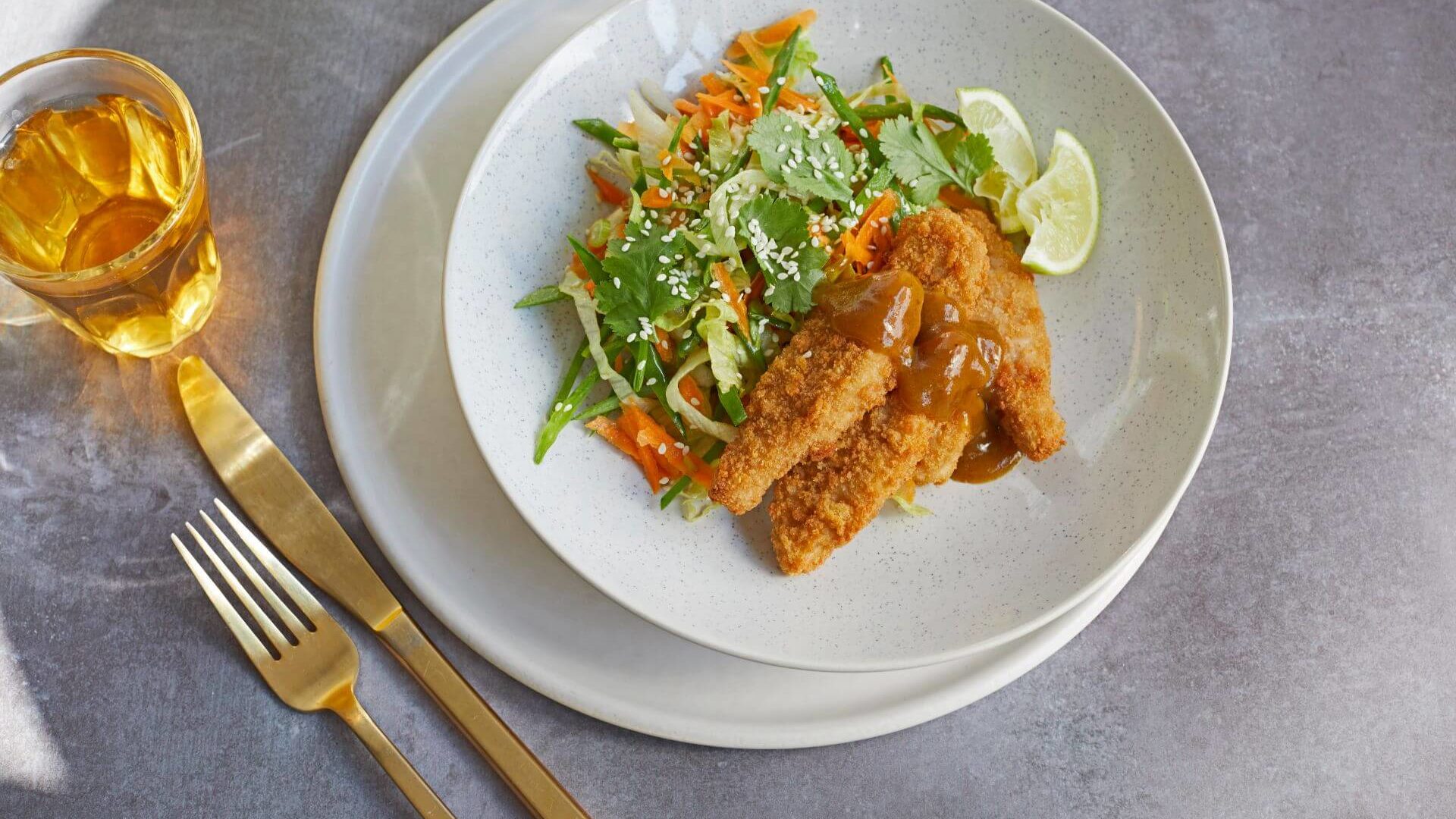 Ingredients
Iceberg lettuce (washed & dried)
Method
Place the chicken goujons on a baking tray and place in the oven for 10-12 minutes until golden.

Meanwhile, time to make up your salad.

Grate the carrots and add to a mixing bowl.

Finely chop the spring onions and add to the carrot. Slice up the iceberg lettuce and add to the mixing bowl along with the mange tout.

Add your salad to 4 separate Tupperware's if taking to work, if not keep, add to one large Tupperware. Sprinkle with the coriander and sesame seeds and place half a lime in each Tupperware or keep the 2 limes hole.

Once the chicken is cooked, remove from the oven and leave to cool.

Place the cooked chicken in 4 separate small Tupperware boxes and pour over half a sachet the katsu sauce over each portion. This will be reheated separately and added on top of the salad.

Place all Tupperware's in the fridge ready for the next day.

Reheating

Take the Tupperwares with the chicken and katsu sauce and place in the microwave on full power for around 1 minute until piping hot.
Add hot chicken and sauce on top of salad, squeeze with the lime.