Chicken and Chorizo Southern Fried Potato Pie
by
The Batch Lady
- https://thebatchlady.com/r/4491/
This recipe is FAB. A real family favourite! In association with Mash Direct.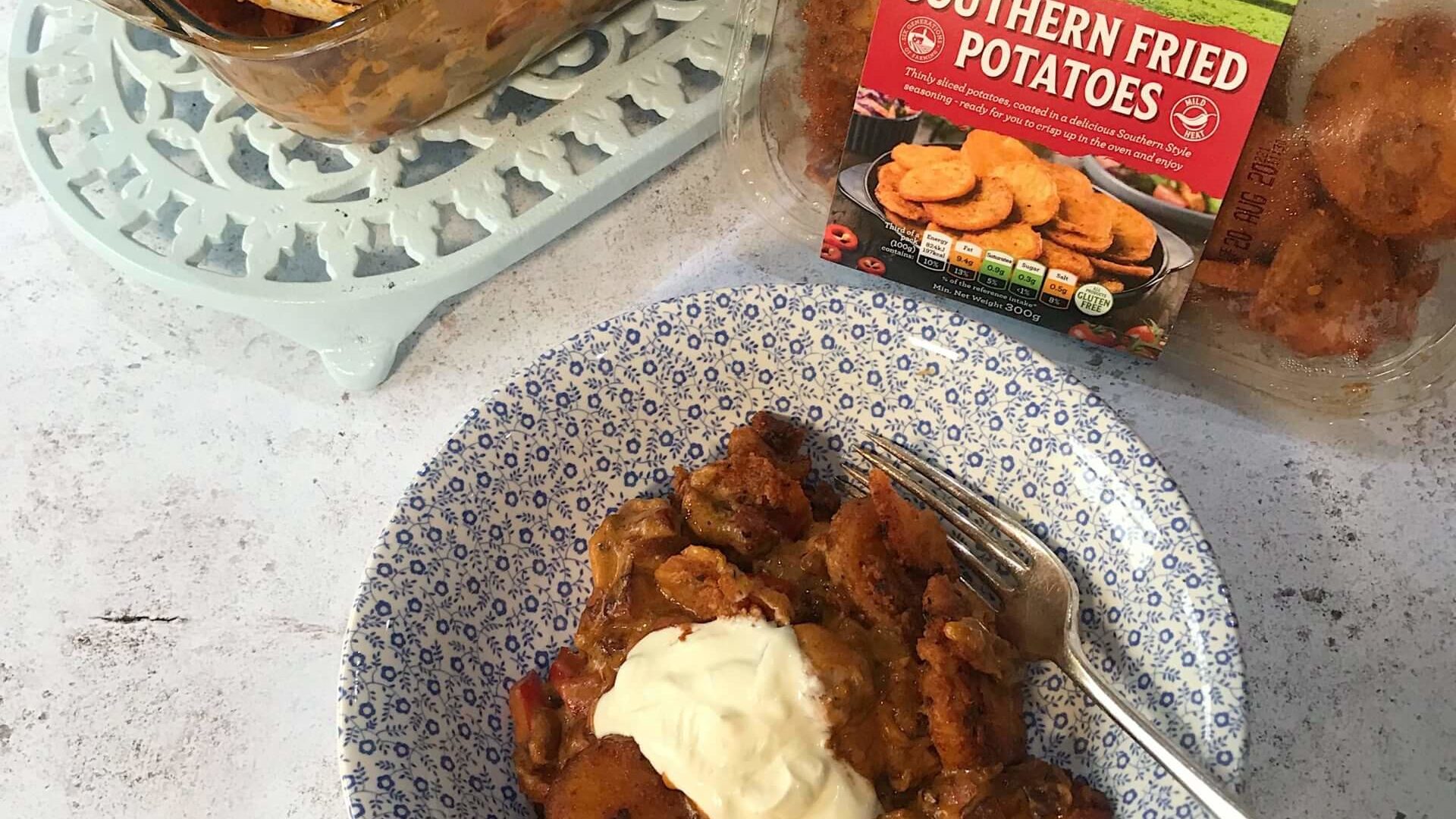 Ingredients
Frozen diced onions

1

cup

(

115

g

)

Chicken stock

1.5

cups

(

360

ml

)

Crème fraiche or double cream

Mash Direct southern fried potatoes
Method
In a large frying pan add a tablespoon of oil. Next add in the onions, diced chicken thighs, diced chorizo and diced peppers and cook for around 10 minutes until chicken is cooked through and the onions are soft.

Now add in the paprika and flour and coat everything.

Gradually pour in the chicken stock a little at a time mixing well until the sauce thickens and you've used up all of the stock. Simmer for 10 minutes on a low- medium heat.

Once cooked stir in the crème Fraiche or cream and season if you wish.

Pour the pie mix into a large ovenproof dish.

If you are cooking and eating now, layer over the southern fried potato pieces and place in the oven at 180oc for around 15-20 minutes until golden and piping hot.

If you are freezing, leave the pie mix to cool before layering over the potatoes. Cover well and freeze.

Ready to freeze:
Place the pie in the freezer, making sure it is well covered.

Ready to cook:
Remove the pie from the freezer and place in the oven at 180oc for around 40 minutes until piping hot and bubbling.