Cheesy bacon and mushroom pasta sauce
by
The Batch Lady
- https://thebatchlady.com/r/3503/
This pasta sauce is always a winner! So comforting for when you just want a big bowl of yumminess.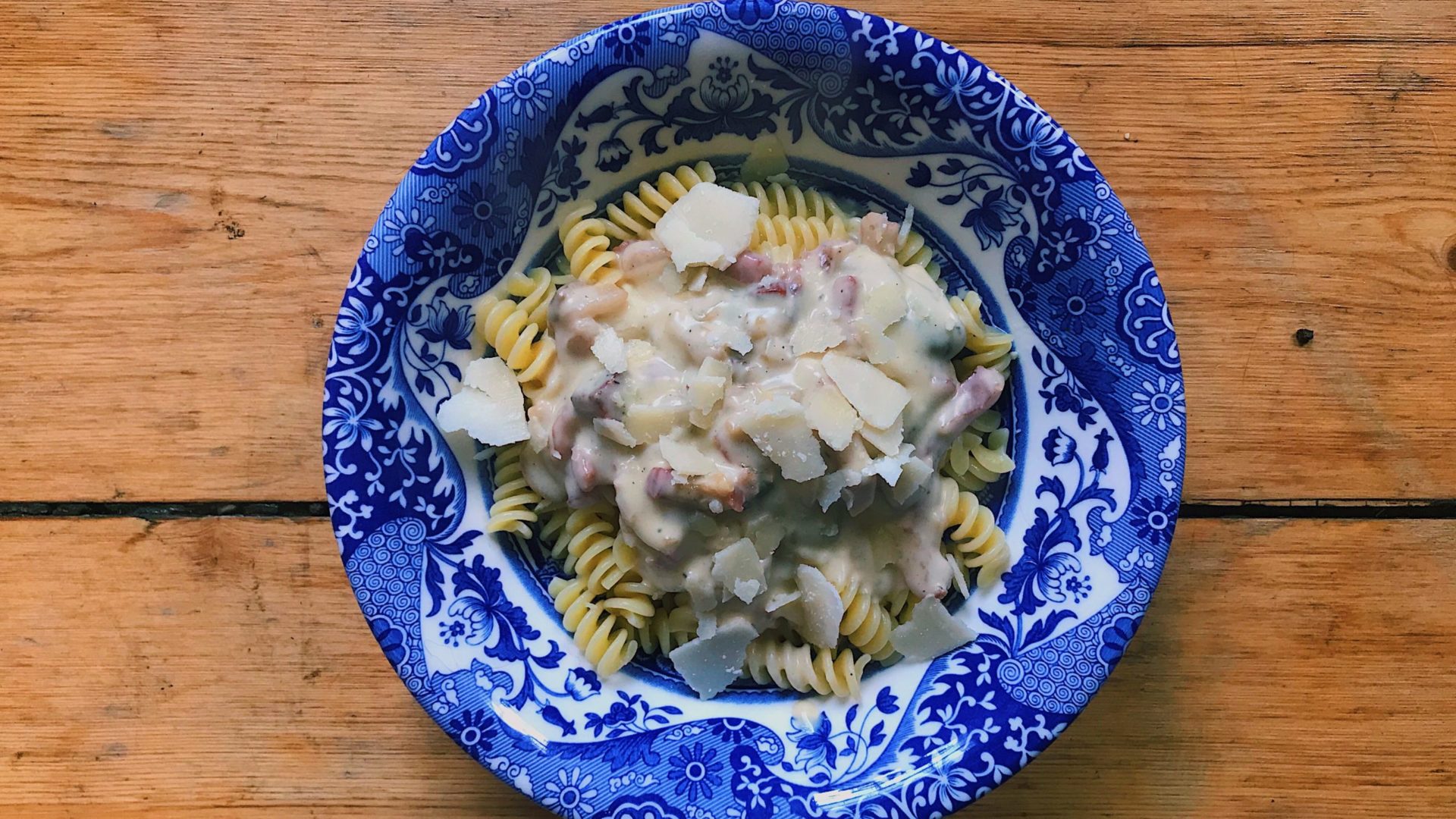 Ingredients
Chopped mushrooms

1

cup

(

70

g

)

Frozen pre-chopped onion

1

cup

(

115

g

)

plain flour

3

tbsp

(

720

g

)

Milk

3

cups

(

720

g

)

Pre-grated cheddar cheese

1

cup

(

60

g

)
Method
In a large frying pan heat the oil. Add the lardons, mushrooms, onions and garlic. Fry until they are golden and set aside into a small bowl.

In the same frying pan, melt the butter.

Next add the flour, stir and cook for 2-3 minutes on a low heat.

Next add one cup of milk to the flour and butter mix. Stir using a whisk to ensure the mixture is lump free. As the mixture begins to thicken add the rest of the milk gradually, whisking the whole time to prevent any lumps.

Once all the milk has been incorporated and the sauce is smooth, remove from the heat and add the optional Dijon mustard and the grated cheese.

Now stir in the bacon, mushroom, onion and garlic mix and season to taste.

Ready to Serve

Your yummy sauce is now ready to top your favourite pasta.

Ready for the Freezer

Once the sauce has cooled, pour into a labelled reusable freezer bag and place in the freezer.

Ready to Eat

Once defrosted, heat in a saucepan. You want to bring the sauce up to heat slowly, so keep the temperature low, as heating on high quickly can cause the sauce to split. Heat the sauce until piping hot. Ladle the sauce over any pasta of your choice.