Breakfast quiche
by
The Batch Lady
- https://thebatchlady.com/r/3123/
This is a brilliant brunch recipe and a fun way to enjoy a fry up in a slightly different way.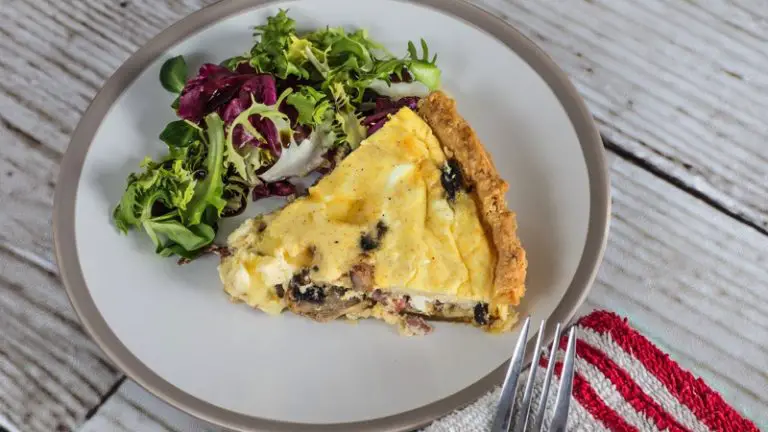 Ingredients
Puff pastry

1

block

(

500

g

)

Pre-grated cheese

1

bag

(

200

g

)
Method
First pre-cook your sausages, black pudding and bacon and allow to cool.

Once cooled chop these up into small chunks.

Next butter your dish well, to make sure your quiche will come out.

Roll out your pastry on a floured surface.

Then place the rolled-out pastry in the quiche dish as per the video. Trim the edges!

Next add in a handful of grated cheese into the bottom of the dish and any of the already cooked meats that you want.

Next add your mushrooms and chopped tomatoes.

Mix your eggs a bowl with the milk and salt and pepper.

Pour the mixture into your dish making sure all the ingredients are covered in the egg mix, if not you may want to add in an extra egg (depending on the size of your dish).

Finally add another handful of grated cheese over the top.

Place on a tray and cook in oven 180ºc for 20 minutes, then cover your quiche with silver foil and continue to cook for another 35 minutes. (to check that it is cooked through, put a fork in the middle to check that there is no liquid left).

Ready for freezer

Once it's out of the oven, leave to cool completely then wrap in cling film and freeze.

Ready to eat

This quiche can be reheated from frozen, simply cover in silver foil and place in oven until piping hot, may take around 50 minutes if it's solid.

Or you can simply defrost and serve it cold.