Beef stroganoff
by
The Batch Lady
- https://thebatchlady.com/r/3296/
This stroganoff recipe is so delicious and creamy. Perfect with rice for a delicious weeknight meal.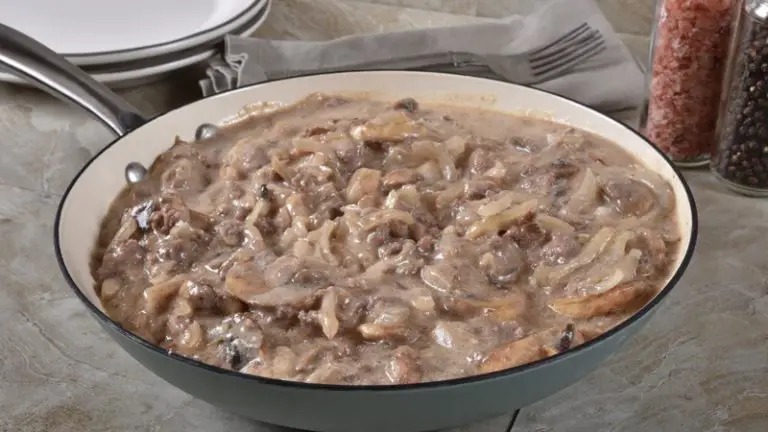 Ingredients
Frozen mushrooms

2

cups

(

140

g

)

Frozen chopped onions

1

cup

(

115

g

)

Red wine

0.5

cups

(

120

ml

)

beef stock (or stock cube in 1 cup water)

1

cup

(

240

ml

)
Method
This is known as a dump bag recipe, so basically as the video shows put all the raw ingredients into a labelled freezer bag.

Ready to Eat

Defrost in the fridge overnight, when defrosted you can simply pour the bag into the slow cooker.

Cook in slow cooker for 5-6 hrs on low, or for 3-5 Hrs on High ( this is best when cooked on low)

Add ½ cup of crème fraiche 30 min before serving, to create the creamy sauce for the stroganoff.

Great served with rice and broccoli

To serve

1 tub of crème fraiche is needed on the day you plan to cook the meal, if you are making this for your freezer you will not need the crème fraiche yet.