Banana and Biscoff Cupcakes
by
The Batch Lady
- https://thebatchlady.com/r/4855/
These are the perfect cupcakes to batch and have in the freezer. So delicious!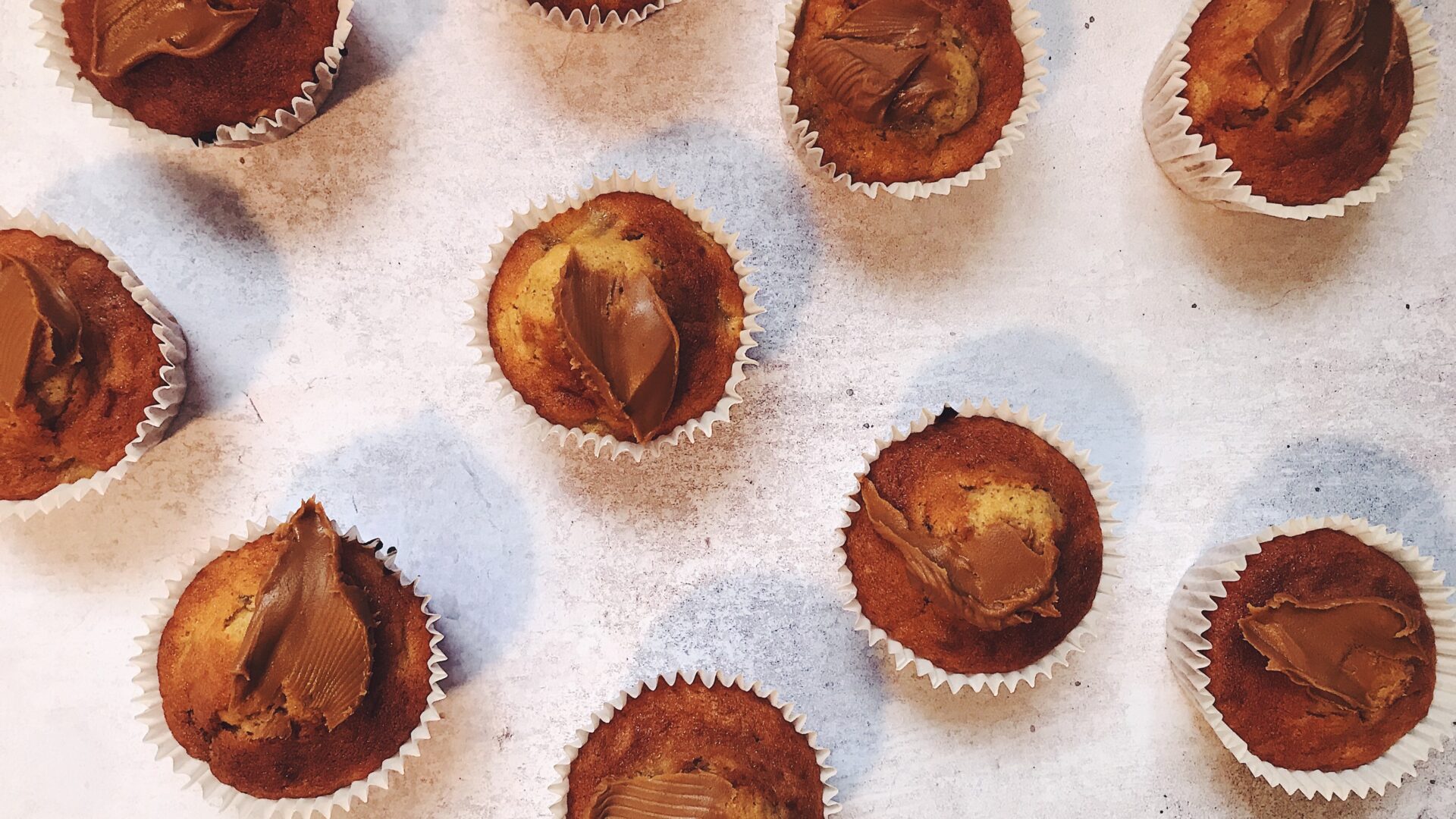 Ingredients
soft butter

0.5

cups

(

100

g

)

caster sugar

0.75

cups

(

150

g

)

Self raising flour

1.25

cups

(

150

g

)
Method
Turn oven onto 180oc.
Line a 12-cup muffin tin with muffin cases.
In a large mixing bowl add the sugar and butter. Using an electric whisk or wooden spoon cream the mixture until it is light and fluffy.
Next add in the eggs and vanilla essence and combine.
Next sieve the flour over the mixing bowl and combine with the mixture.
Add in 3 heaped tablespoons of biscoff, the rest will be used to spread on the top of the muffins once cooked.
Mash the bananas in a little bowl and then add to the cake mixture carefully making sure not to overwork the cake batter.
Portion the batter between the 12 muffin cases and bake for 15 minutes.

Ready to freeze

Once your muffins are cooked, leave them to cool completely before freezing in a labelled reusable freezer bag

Ready to eat

Simply take out the freezer muffin at a time and they should defrost at room temperature in about 30 minutes. With each muffin, spread a teaspoon of biscoff on top and serve.