Baked potatoes
by
The Batch Lady
- https://thebatchlady.com/r/3320/
These baked potatoes are not freezable but they keep in the fridge for up to 5 days. Having these in the fridge is such a brilliant time saving tool especially during the week when you have got hungry kids needing fed as soon as they get in from school. They are also a brilliant lunch idea.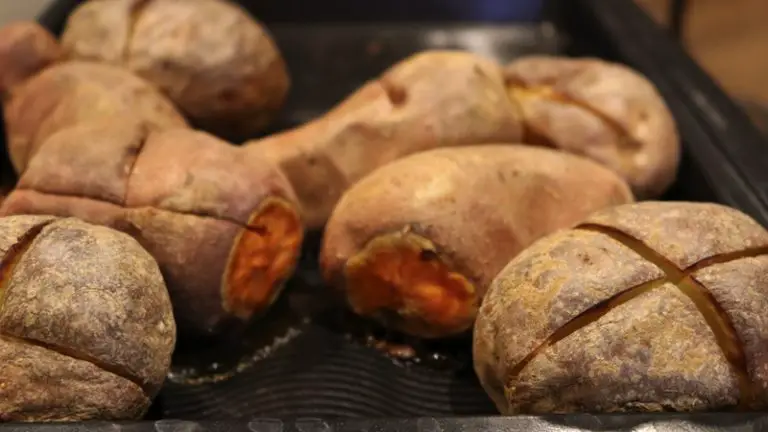 Ingredients
Baked potatoes (scored with knife)
Method
Put potatoes in a bowl and cover the bowl in 2 layers of clingfilm, microwave for about 15 minutes, depending on the size of the potatoes. You want them to be cooked through but not enough that they start to go wrinkly.

When potatoes are in the microwave, add oil and salt to a tray and put in oven to heat (usually only takes 5 minutes).

When you take the potatoes out the microwave be very carful as the clingfilm will be full of hot steam.

Add your potatoes to the hot tray in the oven and give them a shake. Check them in 15 minutes and give them a shake or turn over so all the sides roasted.

When they look fully crisp remove and leave to cool.

When cool put them in a freezer bag and seal. These will last in the fridge for 5-7 days.