Slow Cooked Beef Ragu with Tagliatelle
by
The Batch Lady
- https://thebatchlady.com/r/5023/
This is the perfect romantic meal, rich slow cooked beef with delicious pasta and lots of parmesan in the perfect meal in my opinion- I hope you love it!
This recipe is for two people but if you are planning on feeding 4, simply double it.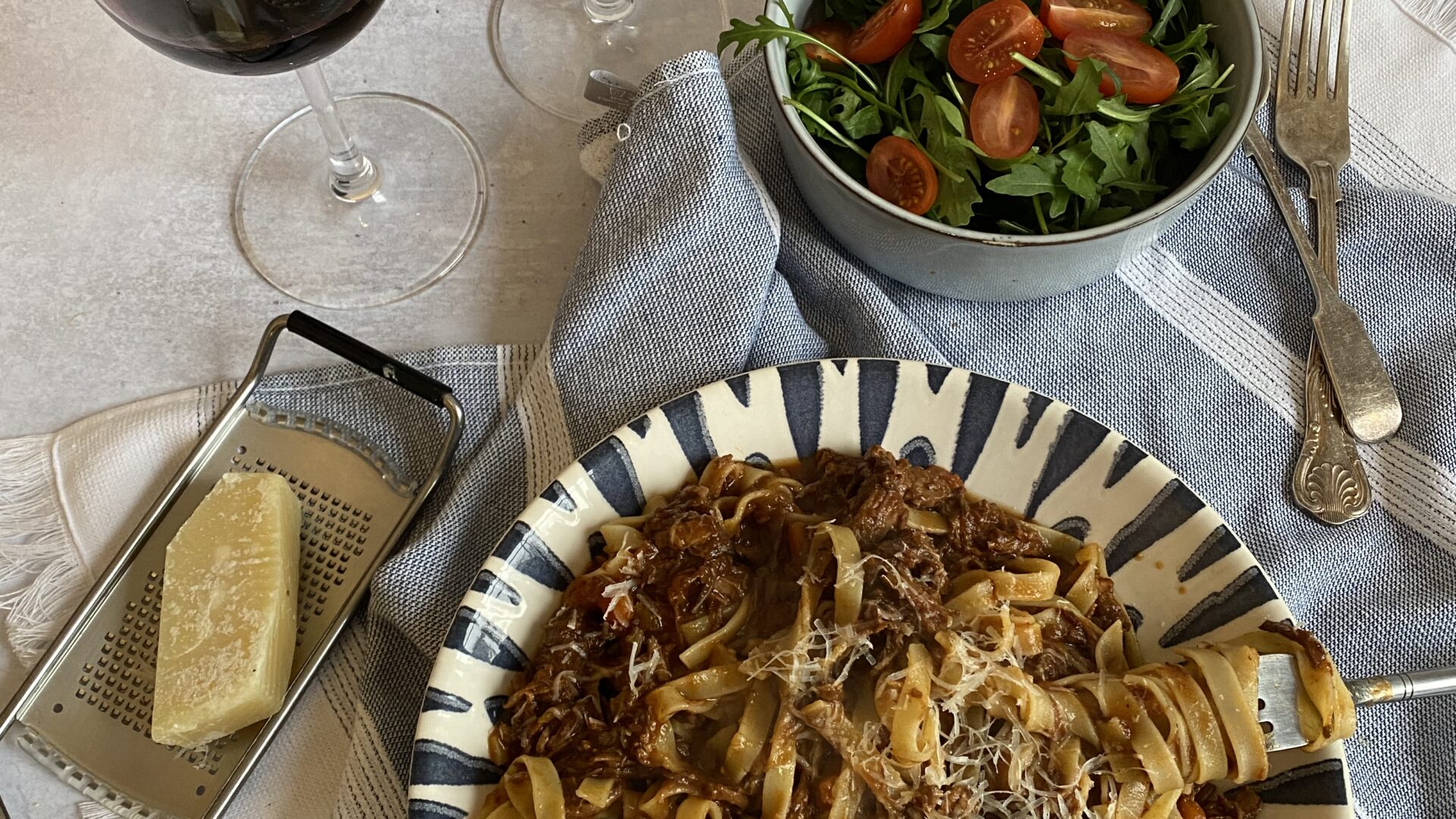 Ingredients
Diced stewing beef- I use brisket

frozen diced onion

1

cup

(

115

g

)

red wine

0.5

cups

(

120

ml

)

beef stock

0.5

cups

(

120

ml

)
Method
To a heavy based saucepan add a good glug of olive oil and brown your diced beef then remove from the pan and set aside. 

To the same pan add the bacon and fry until golden, then remove with a slotted spoon and add to the beef.

Add a little more oil and then the diced onions, carrot and celery and cook for 5 minutes then add the garlic, tomato puree, bay leaves, rosemary, wine, beef stock and passata and bring everything to the boil. Boil for 5 minutes before taking off the heat and adding the browned meat and the sauce to a slow cooker.

Turn the slow cooker onto low and cook for 8 hours. After 8 hours, using a fork shred the beef and mix everything together. Leave to cool.
Ready to freeze
Add the cooled ragu to a freezer bag and freeze flat.

Ready to eat

Remove from the freezer and leave to fully defrost. Once defrosted, add to a saucepan and heat through. Get your pasta cooking at the same time. Once pasta is al dente, drain it and keep a cup of the pasta water. Add the pasta to the saucepan off hot ragu and add a little of the pasta cooking water. Mix round and then serve up with a good sprinkle of parmesan over the top.