Shortbread
by
The Batch Lady
- https://thebatchlady.com/r/4859/
The most delicious shortbread, brilliant to have in the freezer for when you fancy some freshly cooked shortbread!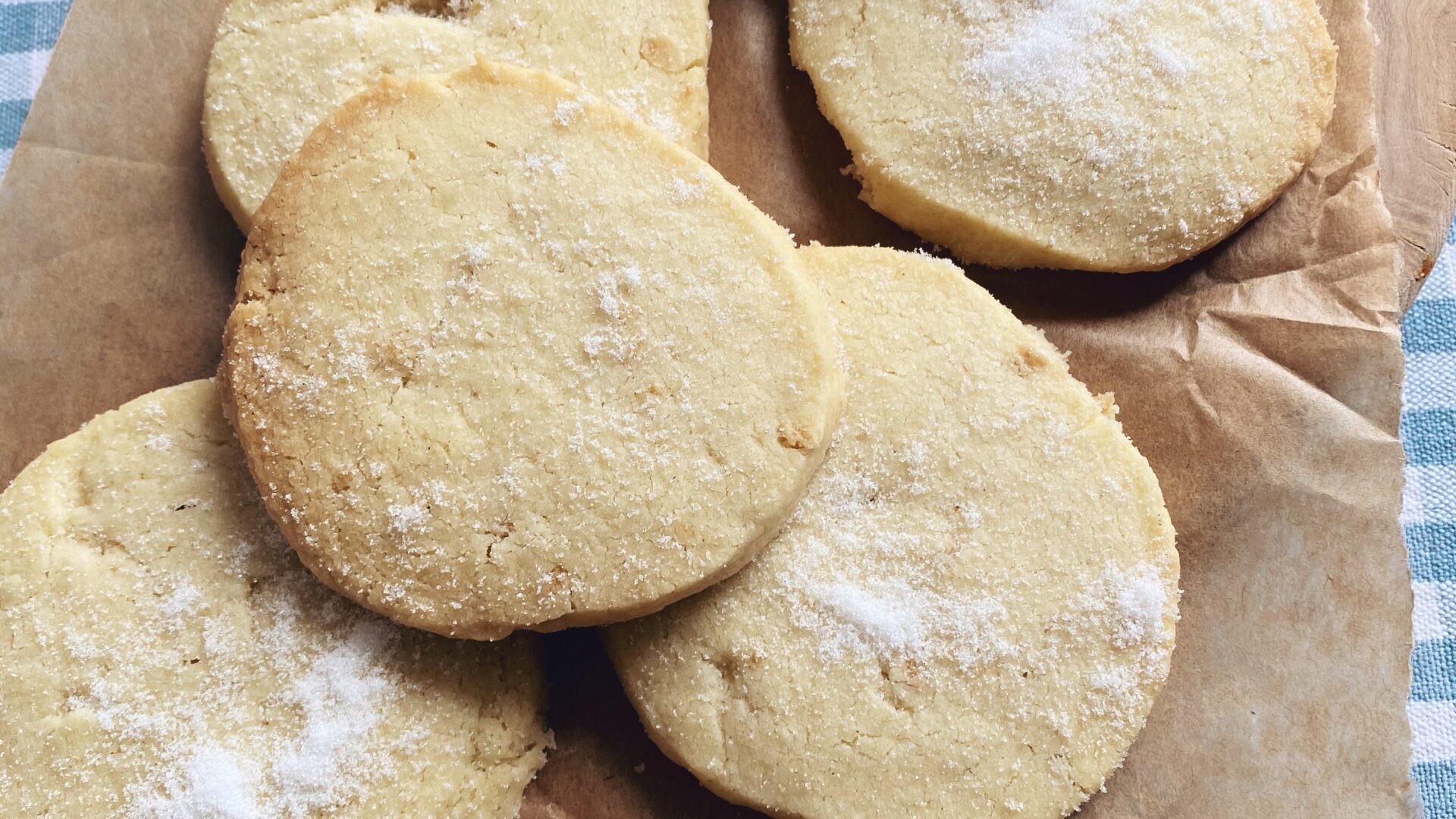 Method
Add all the ingredients to a food processor and blend until the mix starts to lump together. Tip the mix onto a lightly floured surface and using your hands, bring the dough together into a big ball. Now using your hands roll the dough into a thick sausage shape, the sausage should be around 20cm long.
Now wrap up the sausage in some cling film and pop it into the fridge for 1 hour. If you are freezing, after 1 hour, slice the sausage into around 15-20 3cm thick slices and then put it back to together into the sausage shape, wrap back up in cling film and freeze. This will allow you to cook the shortbread as you want it.
If cooking now, preheat the oven to 170oc. Take the sausage shaped dough and using a sharp knife cut up the dough about 3cm thick.
Place the discs onto a lined baking tray and put into the oven for 12-14 minutes until slightly golden.
Remove from the oven and leave to cool. Now take the white chocolate chips and melt in a little bowl in the microwave until runny. Once runny, using a teaspoon drizzle the chocolate over the shortbread.

Ready to freeze

Place the shortbread sausage in the freezer making sure it is wrapped up well ready to grab when you fancy some shortbread.

Ready to cook

Preheat the oven to 170oc. Take out as many discs of shortbread out the freezer as you need and place on some greaseproof paper on a baking tray. Place in the oven for 14-15 minutes until slightly golden. Drizzle over the white chocolate as per the method.