One pot roast chicken dinner
by
The Batch Lady
- https://thebatchlady.com/r/3341/
This is possibly the easiest Sunday roast recipe ever. Everything in one pan which means little washing up and will save you so much time. Roasts don't need to take all of Sunday to make!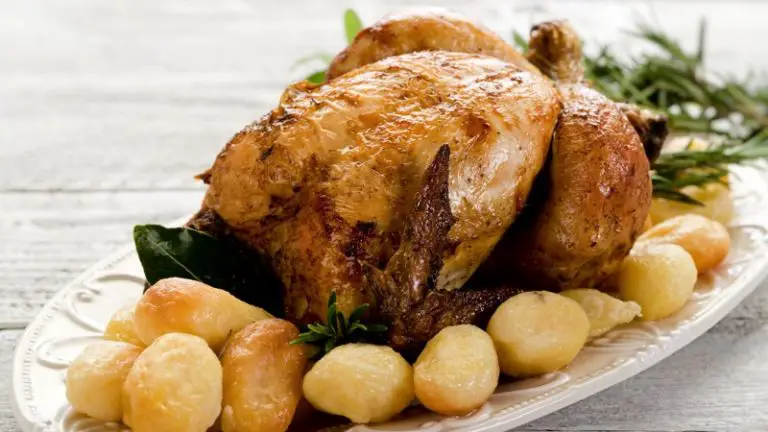 Ingredients
12 Aunt Bessie's Yorkshire puddings

New potatoes

1

bag

(

500

g

)
Method
Unwrap the chicken and put it in a roasting dish.

Add a splash of boiling water into the bottom of the dish. This will stop everything from sticking.

Put it in the oven for 20 minutes at 190ºc.

Take out of oven after 20 minutes.

Add your baby carrots and potatoes into the roasting dish.

Splash olive oil over the veg and season it well.

Now put the lid on the roasting dish and put it back in the oven for 1 hour.

Once cooked, remove from oven and leave chicken to rest for 10 minutes.

While chicken is resting, remove veg to a serving bowl.

Make up gravy as per instructions on jar.

Put Yorkshire puddings into oven on a tray for 5 minutes.

Top Tip

If your oven is on for this meal and you have extra space, throw in some sweet potatoes and baking potatoes, ready for tomorrow nights dinner.

Baked potatoes reheat well, as a midweek easy dinner or as a cheap easy lunch to take to work if you have a microwave to heat it.