Homemade battered fish
by
The Batch Lady
- https://thebatchlady.com/r/3513/
The perfect fake away meal! Cook and then freeze the battered fish for when you fancy something yummy. Serve with homemade chips and mushy peas for a cheaper fake away experience.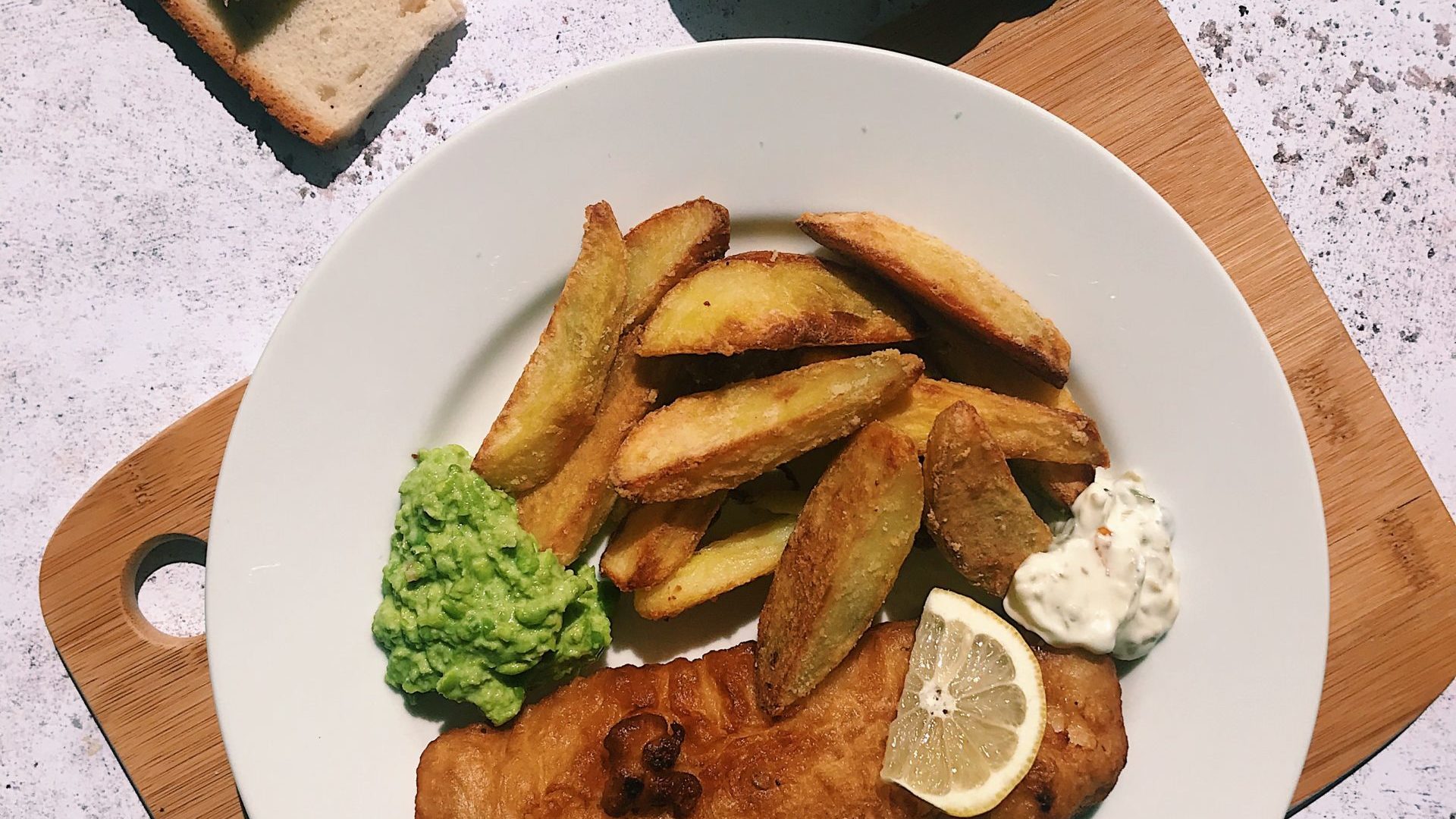 Ingredients
Plain flour

2

cups

(

220

g

)
Method
In a large mixing bowl add the flour, baking powder and salt and give it a mix. Next slowly pour in the water, whisking the whole time until you have used all the water and have a nice smooth lump free batter.

Now take your fish fillets and dry well using some kitchen roll.

Place your oil in a large heavy based saucepan on the heat, it's time to cook the fish.

To check your oil is hot enough to fry, pour a small teaspoon of the batter into the oil and if it rises to the top and starts to go golden, it is ready.

Dip the fish fillets into the batter holding the top of the fillet, make sure it is fully covered in the batter and then place carefully into the oil, being very cautious of the hot oil.

Cook the fish in 2 batches. So, 2 in the first batch, cooking until golden on both sides. This will take around 3-5 minutes depending on the size of the fillet. Once golden, remove from the oil with a slotted spoon and place on some kitchen roll inside a baking tray and cover with tin foil while you cook the second batch of fish.

If freezing leave it to cool completely.

If eating now, serve up with the chips and enjoy!

2 Ready to freeze

Leave the battered fish to cool completely, before covering both the baking trays and freezing for 2 hours until frozen. Then transfer the fish into a reusable freezer bag this will save you space in your freezer and ensure your fish doesn't get freezer burn..

Ready to eat

Remove the frozen fish from the freezer.
Cook fish at 190oc on a tray for around 25 minutes, until piping hot. Great served with mushy peas and chips enjoy!