'Grab and cook' Sticky Glazed Chicken Wings
by
The Batch Lady
- https://thebatchlady.com/r/5398/
These wings are so delicious and a brilliant easy grab and cook bag!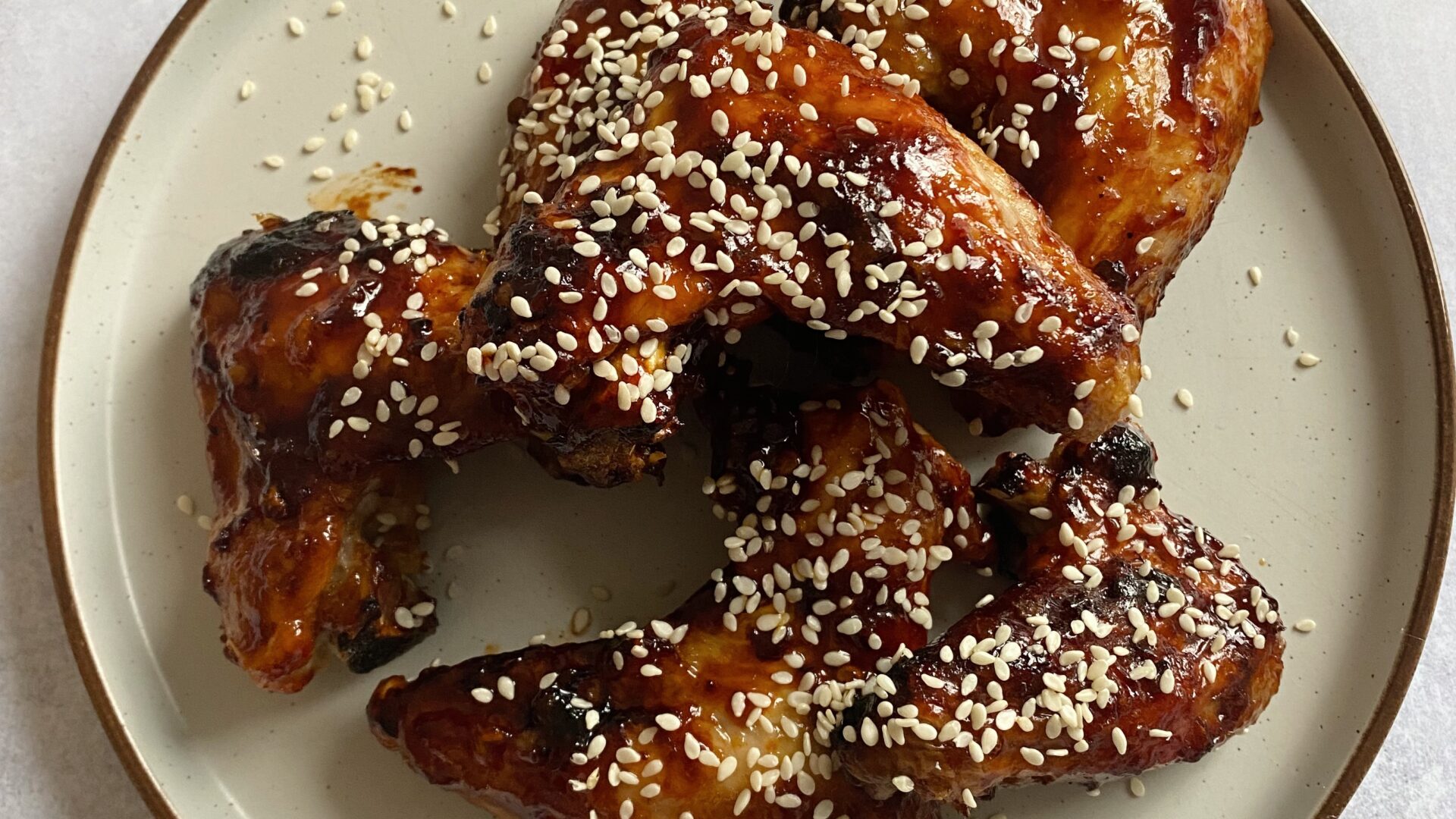 Method
Add the soy sauce, sweet chilli, ketchup and garlic to a small freezer bag.

Add the chicken wings to a large bag and place the smaller bag of sauce inside. Seal up ready to freeze.
Ready to freeze
Place the freeze bag flat in the freezer.

Ready to cook

Remove the wings from the freezer the night before you want to eat them and let them defrost fully in the fridge. Once defrosted take out your wings and pat them dry with kitchen towel to remove as much moisture as possible. 

Once dry, sprinkle over 1 teaspoon of salt and place them onto a baking tray and place in the oven for 25 minutes at 160oc. After 25 minutes remove from the oven and pour over the sauce and make sure it is all well coated. Turn up the oven to 200oc and place back in the oven for 20 minutes. Once cooked, sprinkle over the seeds.