Freezable filled potato skins
by
The Batch Lady
- https://thebatchlady.com/r/3323/
These fab filled potato skins are a brilliant side dish or main meal!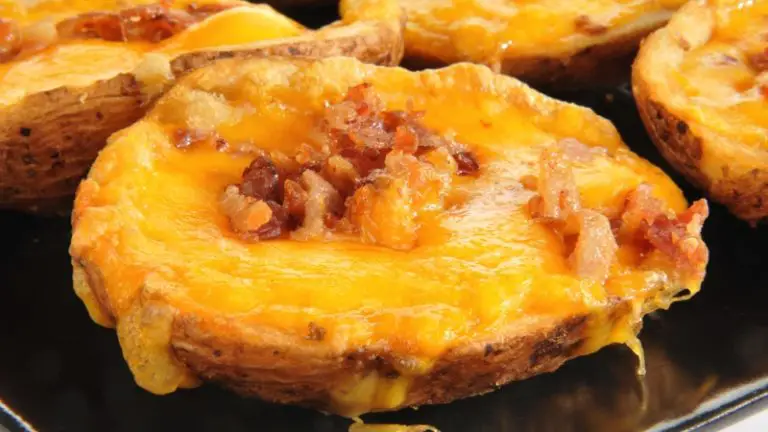 Method
Put one cut lengthwise in potatoes and Bake them as per my 'how to bake perfect baked potato recipe'.

Once removed from the oven and partially cooled, 1/2 each potato and carefully scoop out the centre without damaging the skin.

Put the potato skins on a tray and the middles in a bowl.

Add cream cheese, milk salt and pepper and mash until you have a mashed potato consistency.

You can add an optional ingredients such as the sweetcorn or the spring onions but you need to make sure whatever you add is freezable, wet ingredients such as tomatoes etc will not work.

Add cheese, either through the potato or on top of the finished filled skin.

Ready to freeze

Once fully cooled place tray in the freezer for 1 hr to flash freeze,
Once frozen add to a freezer bag and seal with as much air out as possible.

Ready to Eat

Defrost and cook for 15 min (or until piping hot) in the oven to crisp up.