Currywurst
by
The Batch Lady
- https://thebatchlady.com/r/4914/
Well if you ever want to pretend you're on holiday in Germany this is the recipe for you. It also an amazing hangover cure if you've had one to many at the summer BBQ the day before, trust me I know!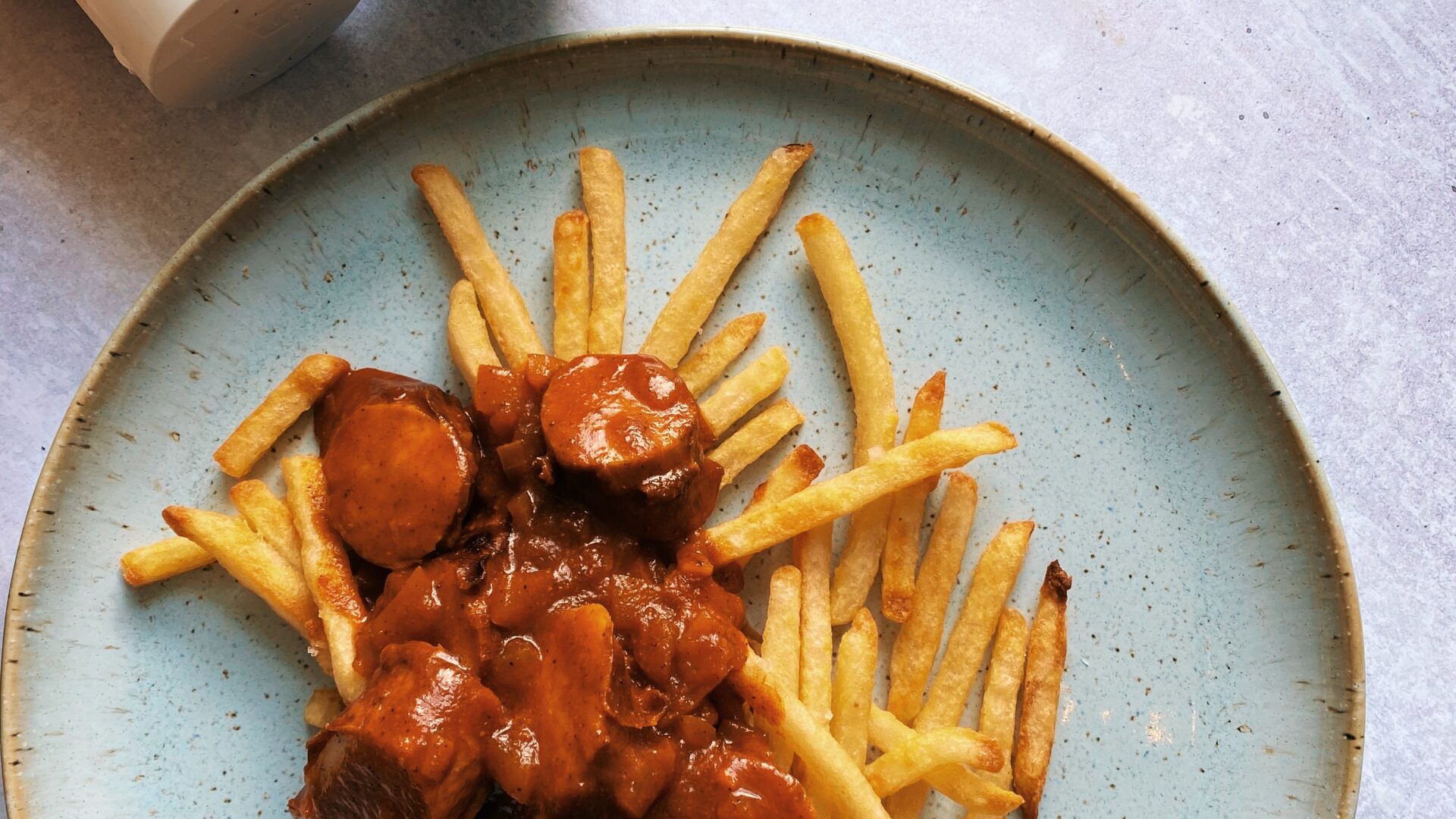 Ingredients
Frozen chopped onions

1

cup

(

115

g

)

Tomato Ketchup

0.75

cups

(

180

ml

)
Method
Make up your stock using 1 stock cube and 350mls of hot water and set aside
Put a splash of olive oil in a pan and fry off your onions.
Next add in the tomato ketchup and all other ingredients, stir and leave to simmer for 15 minutes until it has thickened
While this is simmering, cook your bratwurst. To do this, place them under a preheated grill for 8-10 minutes turning halfway.
Once all cooked, chop up the sausage and add to the sauce. Leave to cool

Ready to freeze

Leave the sauce with the chopped sausages in to cool and pour into a reusable freezer bag.

 

Ready to eat

Remove the freezer bag and leave to defrost completely. Once defrosted, pop your chips into the oven and reheat your sauce in a saucepan until piping hot.

Once chips are cooked, plate up and ladle over the sauce.