Asian Coleslaw
by
The Batch Lady
- https://thebatchlady.com/r/4887/
This is a variation on a classic coleslaw. Lovely as a BBQ side or in sandwiches and wraps. This recipe shows you how to make coleslaw bags which you keep in the freezer and grab out as much as you need when you fancy it.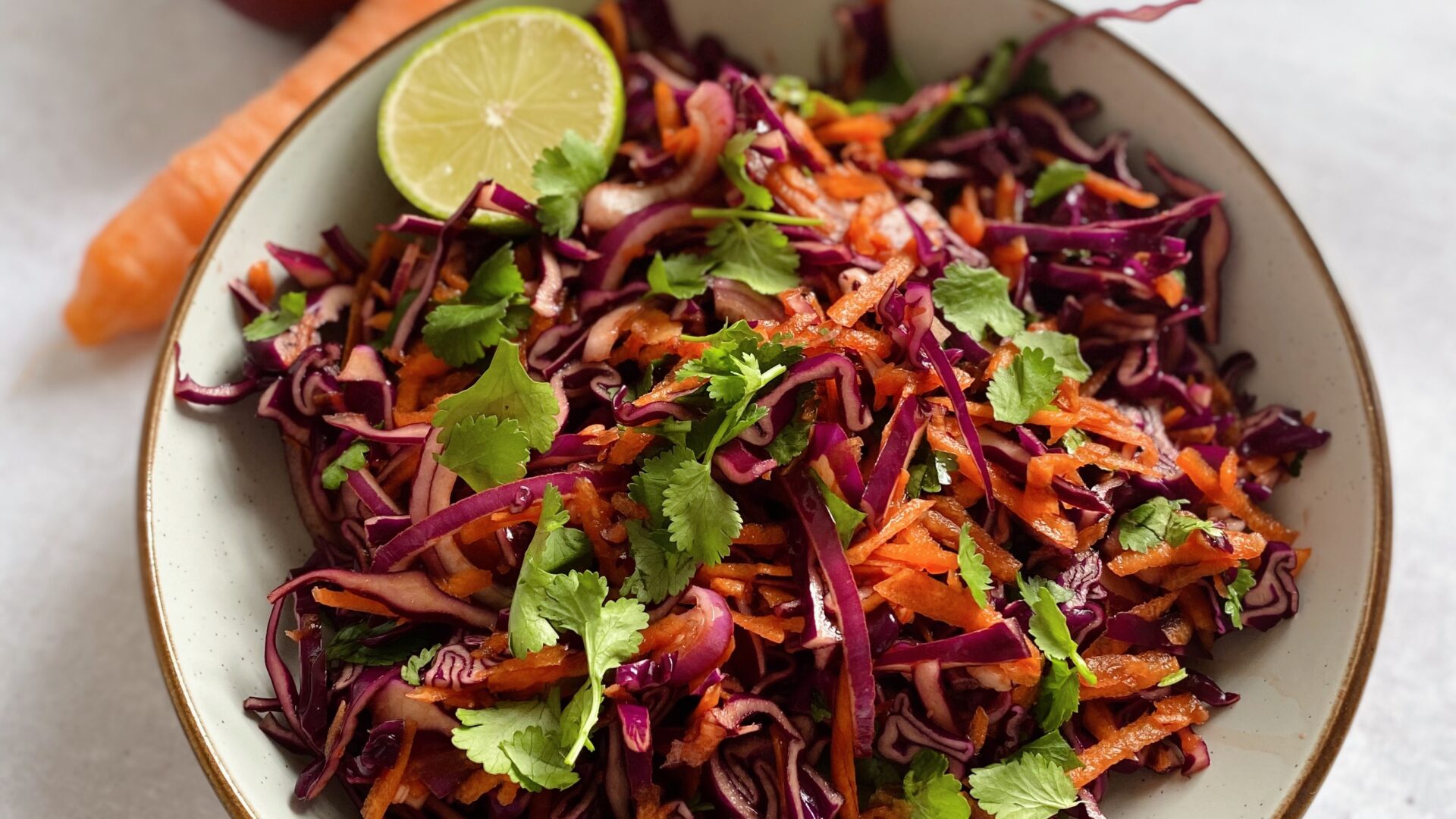 Ingredients
For the coleslaw
carrot, onion, cabbage mix
Method
For the coleslaw bag
Finely slice your onion and cabbage and add to a large freezer bag. Add in your shredded carrot and mix. Place the freezer bag in the freezer.

To make the coleslaw

Remove 2 1/2 cups of the frozen shredded veggies and defrost over a sieve. Once defrosted, squeeze out as much liquid as you can.

Add your defrosted cabbage mix to a mixing bowl. Add all of the sauce ingredients and stir everything together and then serve!